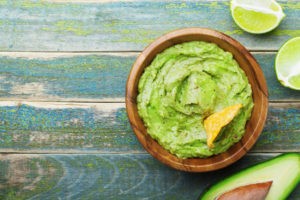 Los Angeles taco catering sees it all the time: there's a plan for a huge, delicious taco party. Mexican dishes are planned. Drinks are picked out. Event menu ideas are tossed around. But wait — we need a vegan option! Don't fret. Vegan twists on Mexican recipes are more doable and more delicious than you think. Of the four billion tacos consumed by Americans each year, it would make sense that some are eaten by America's 1.62 million vegans, right? Here are some popular ways that vegans have turned tacos into their own versions of animal-free greatness.
Cauliflower
Ah, the great, versatile cauliflower. When cooked and seasoned just right, cauliflower can be a great meat substitute. If you want to go the extra mile and take a vegan AND gluten free approach to Mexican, cauliflower can be made into a delicious tortilla with a little help from a food processor and an oven. It's the same principle as cauliflower crust pizza.
Butternut Squash
With a versatile texture and mildly sweet taste, butternut squash can be cut and seasoned to work well in practically anything. Making your next burrito bowls in halved butternut squash is a delicious way to get some orange veggies in your diet while also avoiding cleaning another bowl. Mixing the stringy, sweet squash into a burrito bowl gives a similar melty, gooey texture that cheese would normally lend.
Crumbled Tofu or Tempeh
If you cook tofu or tempeh in the same spices you would normally cook taco meat in, then crumble them a bit for texture as you dress your tacos, the result is amazing. Tofu and tempeh have a smoother texture than some beef or chicken you would normally use as taco meat, so it's even more chewable and delicate.
Walnuts and Pumpkin Seeds
A meat substitute that is gaining popularity in the vegan world is mixes of nuts and seeds. A spiced-up, blended mix of walnuts and pumpkin seeds especially creates a delicious, textured, satisfying taco filling. Yes, it sounds kind of 'nuts'… but you should consider it an option for your next taco party.
Ask your caterer what accommodations they make for vegan and vegetarian guests. Event menu ideas are always changing to accommodate new trends and lifestyles. You might be surprised at the careful thought they put into their options!