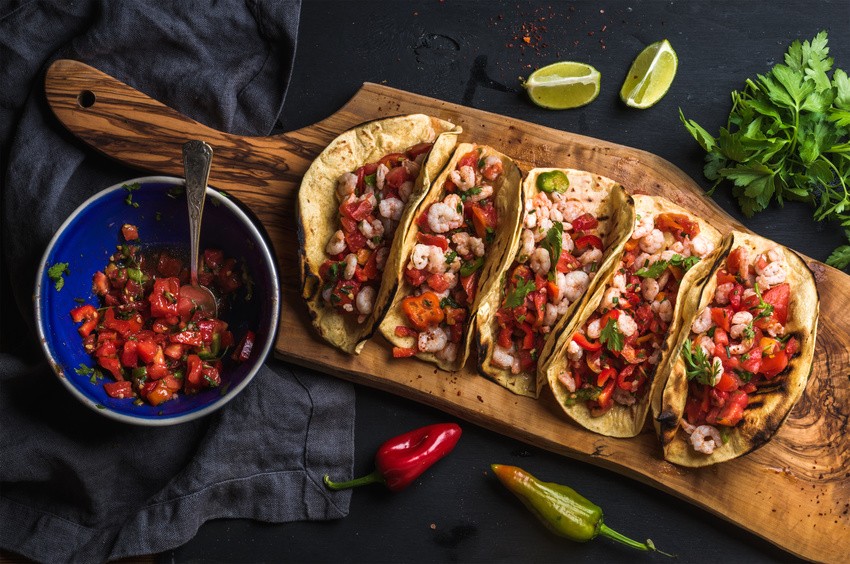 Hosting parties and events is always fun, but there's a lot of planning that goes into making the event a success. You have to pick a venue, provide seating, book entertainment, and find someone to feed all of your hungry guests. For most people, finding food that can satisfy even the hungriest guests without alienating others with different food preferences can be almost impossible. While there are dozens of catering options to choose from, few can match the convenience and deliciousness of fresh-made tacos! Here are a few reasons to ditch the formal cuisine and stick with taco catering services for your party or event. 
1. There Are Options Everyone Will Love
Approximately 4 million tacos are eaten each year in America alone. That means that your guests are pretty much guaranteed to find something to eat from taco catering services. You won't have to worry about disappointing picky eaters or not having something that one vegetarian in the group can eat without worrying about compromising their diet. Best of all, the taste will be delicious no matter what you choose and everyone will be wanting to go back for more.
2. Tacos Are Easy
Some foods are simply not approachable to the vast majority of people at parties. Things like escargot, pate, foie gras, and caviar may seem elegant, but they're not something many people will enjoy eating. Tacos and Mexican food, on the other hand, are approachable, easy, and encourage everyone to enjoy the party. The guests won't be left wondering what it is they're eating or trying to work their way through a platter of appetizers they don't recognize.
3. Mexican Food Is Affordable
Catering can be one of the most expensive parts of any party especially if you're serving lots of people. This can force you to make sacrifices in decorations, entertainment, or even limit your choices of venue. By working with a taco catering services provider, you'll save money without disappointing your guests and friends. Mexican food is incredibly affordable, letting you focus on hosting an event to remember instead of worrying about running out of money. 
If you're hosting a party this winter, save yourself the trouble of cooking food for your guests. Hire a Los Angeles taco catering company to get you the food you need for a successful event.