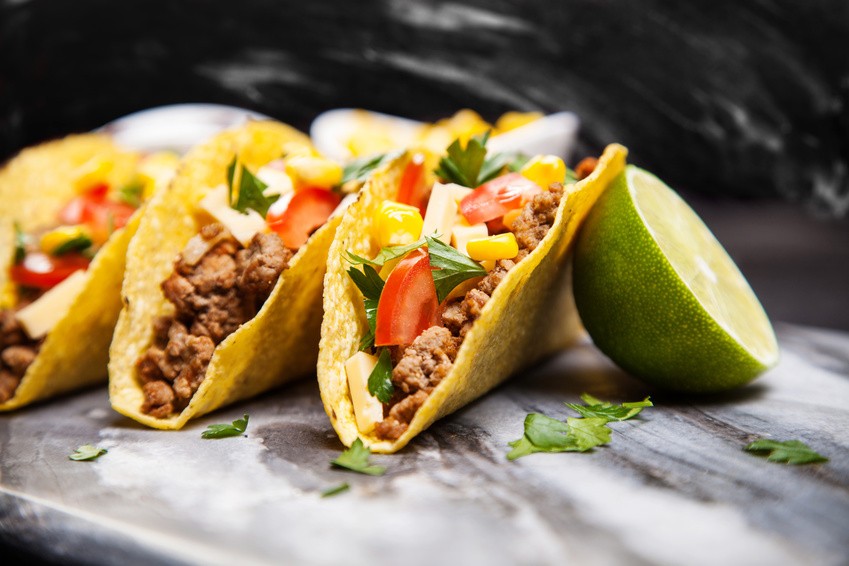 In the United States, one out of every ten restaurants sells Mexican food, making it the most popular international cuisine in the country. Naturally, Mexican dishes aren't without their accompanying beverages.
We've talked a great deal about hosting the perfect taco party and perfecting combinations of Mexican ingredients to build tacos just right, but we've left the mirth of cocktails out of taco pairings. For shame. What kind of taco catering specialists would we be if we didn't know how to bring a little responsible cocktailing to the table? Let's see what's on the menu and in the shaker.
Sangria
The best part about Sangria is that there isn't one clear cut way to make it. Originally, it was meant to be a mixture of red wine, various sliced fruits, fruit juices, and sometimes an additional spirit like brandy. All mixed together on ice to provide cool, refreshing respite to the heat of Spain. Now, Sangria has taken many forms, each singing to the tastes and creativity of the individual cocktail conjurer. What will yours sound like?
Paloma
The Paloma is a little less heard of than some other cocktails, but it remains a refreshing punch of grapefruit blended and softened with sugar, all powered by tequila. The balance is profound and the slightly bitter mixture of grapefruit and sugar is invigorated by the sharpness of agave.
Margarita
Arguably one of the most famous cocktails in existence, you'd be hard pressed to find someone who didn't know what a Margarita is, let alone not enjoy them. The OG Marg is hard to beat, a deftly balanced mixture of tequila, lime, and sugar. Being so simply made, the utterly delicious cocktail has given rise to scores of playful riffs on the classic. If you've never tried a mango-habanero margarita, your taste buds haven't lived. Explore a little, try something out beyond the classic. It won't mind.
You may notice a pattern shared between taco catering and the cocktails we've mentioned. There isn't a single way to build a taco, much like there isn't a single way to prepare Sangria or a Margarita. Playful foods and spirits always give way to culinary creativity, the act and process of which are just as delectably intoxicating as the beverages we're ready to imbibe… Always responsibly, of course.