QUIZ: What Part of a Taco Are You?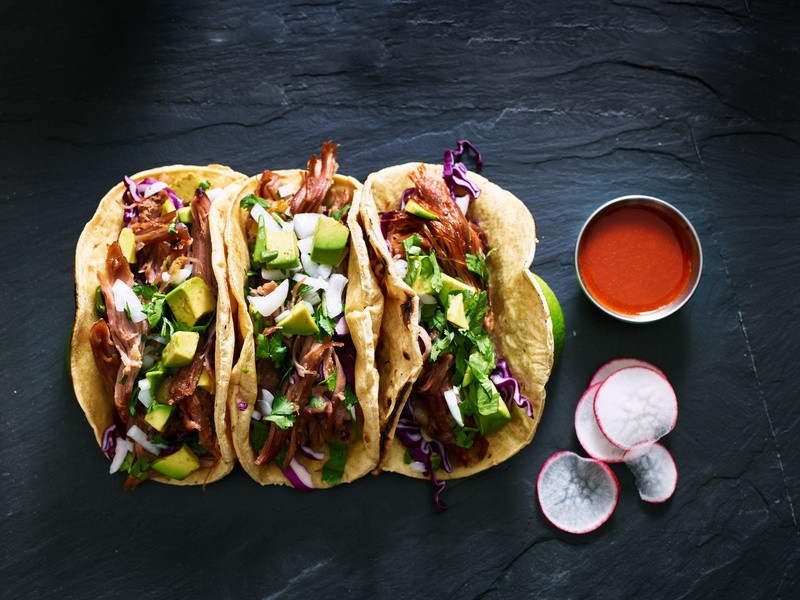 Tacos are one of the most versatile foods out there. Of all the international foods available, Mexican food is one of the most popular, considering that Americans consume over 4 billion tacos each and every year!
No matter how you like your taco, chances are that you've noshed on your fair share of these delicious tortilla-wrapped pieces of goodness. There are a ton of different traditional Mexican ingredients you can put in them, but have you ever wondered if you may have a bit more in common with your taco than you originally thought? If so, take our quiz! We'll tell you what part of the taco your personality resonates the most with.
If you could go anywhere in the world, where would you go?
A: Mexico City, Mexico
B: Paris, France
C: Bali, Indonesia
D: San Fransisco, U.S.A
When is the best time to eat a taco?
A: All the time
B: A birthday party
C: Taco Tuesday
D: Whenever I feel like it
What is your favorite animal?
A: Llamas
B: Poodles
C: Manatees
D: Squirrels
Besides a taco, which one of these Mexican dishes is your favorite?
A: Enchiladas
B: Burritos
C: Fajitas
D: Chimichangas
What's your favorite part of eating a taco?
A: All the spices
B: The crunchiness
C: The versatility
D: Just everything
IF YOU ANSWERED MOSTLY As:
You are the salsa! Salsa adds enough spice to make your taco nice and savory with a kick — just like you. Plus, considering that salsa has become the number one condiment nationwide, you are quite popular in your friend group and aim to please.
IF YOU ANSWERED MOSTLY Bs:
You are the crispy shell and love to add a surprising twist to everything you do. You also like to keep things neat and orderly and like when everything is in its own place.
IF YOU ANSWERED MOSTLY Cs:
You're the cheese! Some taco fanatics like to say that cheese is the best part of the taco, and this is true for you! You are fun, loving, and nothing is complete without your touch.
IF YOU ANSWERED MOSTLY Ds:
You are the meat! Versatile, spicy, savory — you are the entire package. You like to switch things up once in a while, but no matter what you do, you always add a specific spice to life, especially in the taco bar!
So what part of the taco are you? Let us know!