Let's Taco 'Bout it: How to Pair Tacos with Different Toppings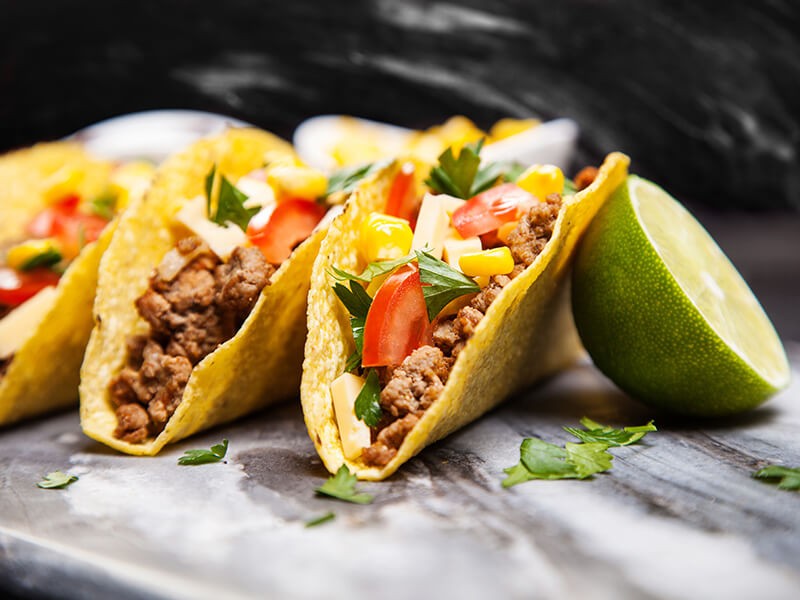 When you're talking tacos, the initial filling is only half of the conversation. The other half should be dedicated to all of the stunning topping possibilities they can hold! While tacos may be considered quintessentially Mexican, there's no wrong way to eat them. But if you want to learn to pair toppings and tacos like a pro, keep reading.
Guacamole
Fortunately, guacamole is usually included in the total taco catering cost. In other words, the guac isn't extra! That being said, it's also one of the most traditional taco toppings and sits well on just about any taco filling in existence. From ground beef to fish, there's no going wrong with a good dollop of guacamole.
Roasted Corn
Event planning without some sort of corn side dish is practically impossible, especially if you're looking at a party for the summer. And roasted corn offers an amazing flavor that can be spiced up with hot pepper or enhanced just a little bit with some olive oil and herbs. The best part? This topping is almost as versatile as guacamole, making an excellent addition to just about any taco filling.
Fruit
You might be wondering how fruit and tacos can come together, but the truth is that a good scoop of mango salsa can go a long way on a shrimp taco. In addition, pineapple is an excellent way to enhance a pork filling. The key is to select flavors that complement one another.
Eggs
This might not be the most common topping at a taco bar, but it's certainly a good way to get that feeling of breakfast for dinner. Of course, it does require a little bit of forethought. Eggs might not complement a fish taco, but there's no reason not to marry a good egg with a chorizo or steak taco filling.
Event catering has certainly taken a turn for the creative in recent years, and taco catering in Los Angeles is no different. There's no fun quite like a taco bar, but experimenting with different toppings and sides can really bring it to the next level.